PIRQ: Plant Prtn Rtd Chocolate, 11 fo
Regular price

$4.02
Sale price
Pickup currently unavailable
Share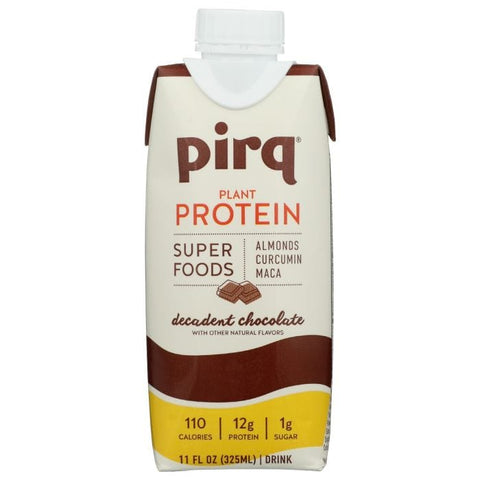 Meet your newest chocolate craving, a flavor that promises to indulge your taste buds and nurture your body.
With a divine blend of rich cocoas, it is both indulgently chocolatey and delightfully satisfying. 
Our plant protein comes from two highly nutritional sources with lots of extra perks: Peas, the protein-packed orb we often overlooked as children, and brown rice, the long-grained whole grain that's bountiful and beneficial.
Together they give every Pirq planet-friendly, vegan-approved protein that sustains you throughout your day. From the lands of California and straight to your heart, almonds are a do-it-all wonder seed.
Easy to love for taste alone, they get their signature creamy, nutty flavor from a bundle of poly- and monounsaturated fats aka the "healthy fats." Filling and full of vitamins, they're good as a snack but even better in Pirq. There's truly nothing they can't do.