5-HTP
Regular price

$13.20
Sale price
Pickup currently unavailable
Share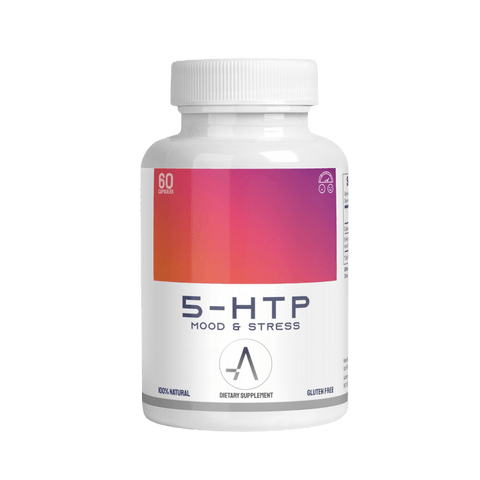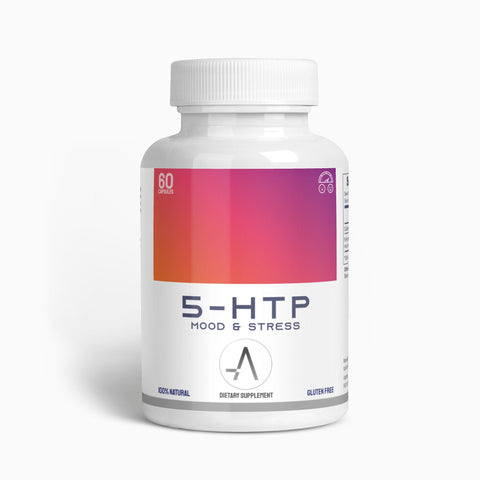 Discover the Secret to a Happier and Healthier Life with 5-HTP
Boost Your Mood, Sleep Better and Reduce Anxiety with 5-HTP
Feel Happier and Healthier with 5-HTP!
5-HTP(60 caps)
If you're looking to elevate your mood, improve your sleep quality, and reduce anxiety and hunger, 5-HTP are the perfect solution. 5-HTP occurs naturally in the body, and supplementing with it is a clean, holistic way to increase serotonin levels in the brain.
Key Benefits:
Elevates mood and reduces anxiety
Improves sleep quality
Reduces hunger and cravings
Increases pain sensitivity threshold
All-natural and safe to use
Our all-natural 5-HTP is specially formulated to increase serotonin levels in the brain, regulating mood, behavior, and sleep. By taking just two capsules a day, you can experience a significant improvement in your mood, sleep quality, and anxiety levels.
But that's not all. 5-HTP can also help reduce hunger and cravings, making it a perfect supplement for weight management. And with our gluten-free, lactose-free, allergen-free, hormone-free, antibiotic-free, and sugar-free formula, you can enjoy the benefits of 5-HTP without any unwanted side effects.
Customer Testimonials:
"5-HTP has made a significant difference in my mood and sleep quality. I wake up feeling rested and energized every morning. Highly recommend!" - Emily Johnson
"I've been taking 5-HTP for a few weeks now, and I've noticed a significant improvement in my anxiety levels. I feel much calmer and more relaxed throughout the day." - Jack Smith
"5-HTP has helped me reduce my cravings and manage my weight better. It's an excellent supplement for anyone looking to lose weight." - Sarah Davis
Don't just take our word for it.
Try 5-HTP for yourself and experience the benefits firsthand. Each bottle contains 60 capsules, and we recommend taking two capsules once a day before a meal with an 8oz glass of water or as directed by your healthcare professional.
Order now and take control of your mood, sleep, and cravings with 5-HTP dietary supplements.