Ashwagandha
Regular price

$15.20
Sale price
Pickup currently unavailable
Share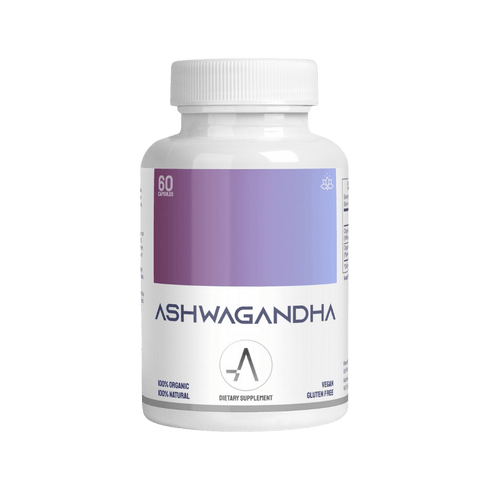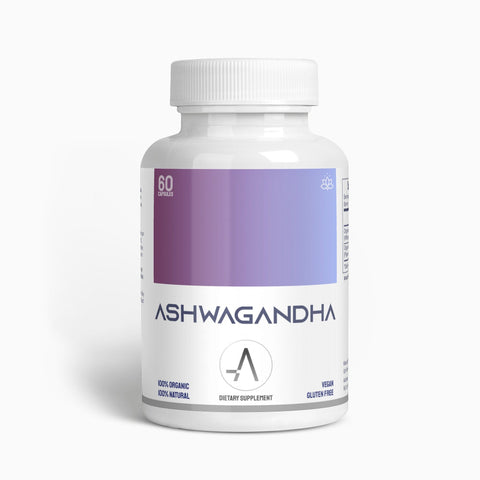 Experience the Power of Ashwagandha
Unleash Your Body's Natural Healing Powers
Introducing our premium Ashwagandha supplement, packed with powerful restorative benefits.
Our formula contains 1300mg of pure Ashwagandha root extract per serving, coupled with black pepper for maximum absorption.
Whether you're feeling constantly exhausted or overwhelmed by stress, our Ashwagandha supplement can help you recharge, restore and balance your body.
Key Benefits:
Supports overall health
Supports hormones
Helps normalize energy levels
Helps normalize mood
Helps combat the effects of stress
What Makes Our Ashwagandha Supplement The Best?
Pure and potent formula offering 1300mg per serving
Black pepper for added absorption
Deeper, more restful sleep 
Made with certified organic Ashwagandha root extract
Made in the USA and 3rd party tested for safety and purity

Ashwagandha, also known as Indian Ginseng, is one of the most highly prized botanicals in the ancient Ayurvedic system of India. Our Ashwagandha supplement is made with only the highest quality organic Ashwagandha root extract, which contains superior withanolide concentration. It helps the body successfully adapt to stressful conditions, promotes a healthy stress response, and provides numerous other benefits for the body and brain.






Customer Testimonials:
"Ashwagandha has truly transformed my life. I feel more energized, calm and focused. I would definitely recommend it!" - S.J.
"This supplement has helped me cope with stress and anxiety in a natural way. I love the fact that it's organic and pure!" - M.S.
"I've been using this Ashwagandha supplement for a month, and it has helped me feel more relaxed and balanced. I would definitely recommend it to anyone looking for a natural way to manage stress." - J.B.
Don't wait any longer to experience the benefits of Ashwagandha for yourself! Order our premium Ashwagandha supplement today and take the first step towards a healthier, happier you.
Product Information:
Product Name: Ashwagandha
Amount: 60 capsules
Ingredients: Organic Ashwagandha (Withania somnifera)(root), Organic Black Pepper (Piper nigrum)(fruit)
Manufacturer Country: USA
Bruto Weight: 65g (0.14lb)
Suggested Use: Take two (2) capsules once a day as a dietary supplement. For best results, take 20-30 min before a meal with an 8oz glass of water or as directed by your healthcare professional.
Caution: Do not exceed recommended dose. Pregnant or nursing mothers, children under the age of 18, and individuals with a known medical condition should consult a physician before using this or any dietary supplement