Bee Pearl
Regular price

$14.30
Sale price
Pickup currently unavailable
Share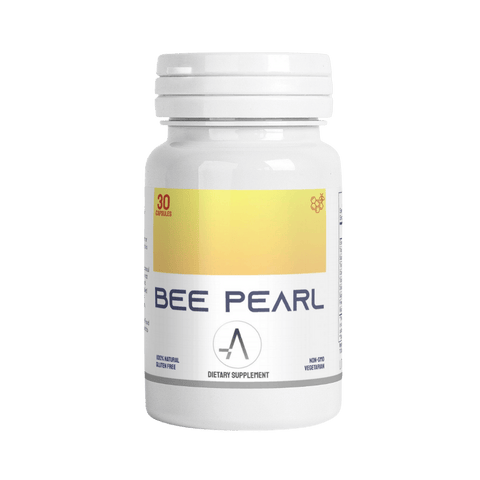 Bee Pearl harnesses the power of nature!
Unleash Nature's Secret Superpower!
Energize Your Life with Bee Pearl
Bee Pearl: 30-Capsule All-Natural Powerhouse
Introducing Bee Pearl, your daily dose of nature's finest blend of pollen, nectar, and enzymes. Each capsule is packed with vitamins, microelements, polyphenols, unsaturated fatty acids, and antioxidants to supercharge your health, immunity, and energy level. Bee Pearl is your natural ally in recovering from influenza and maintaining overall wellbeing.
Key Benefits:
Boosts Immunity and Energy Levels
Speeds up Influenza Recovery
Rich in Vitamins, Minerals, and Amino Acids
Packed with Antioxidants for Optimal Health
All-Natural, Vegetarian, and Allergen-Free Formula
Bee Pearl harnesses the power of nature to provide you with a unique blend of essential nutrients, including 15 amino acids, OMEGA-3 and OMEGA-6 fatty acids, and a variety of vitamins and minerals. Sourced from pristine Latvia, this all-natural supplement is designed to optimize your health and vitality.
Product Information:
Name: Bee Pearl

Size/Count: 30 capsules

Ingredients: Pollen, nectar, enzymes, amino acids, fatty acids, vitamins, minerals, microelements, and polyphenolic compounds (see Supplement Facts for full list)

Bruto Weight: 0.11lb (50g)

Suggested Use: One (1) capsule per day during the main meal or immediately after it with a glass of water. Suitable for vegetarians.

Cautions and Warnings: See the original product information provided above.
Embrace the power of nature with Bee Pearl and experience a healthier, more energetic life.