Amino Essentials
Regular price

$33.50
Sale price
Pickup currently unavailable
Share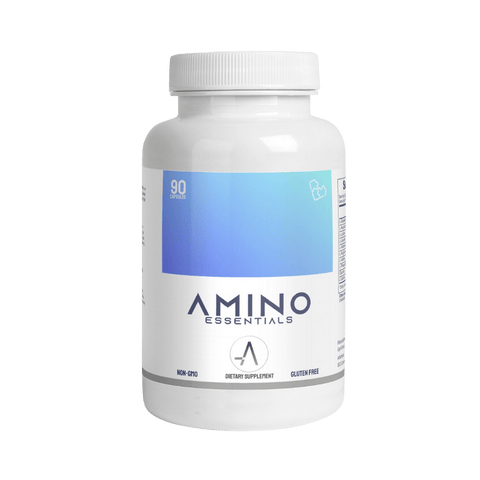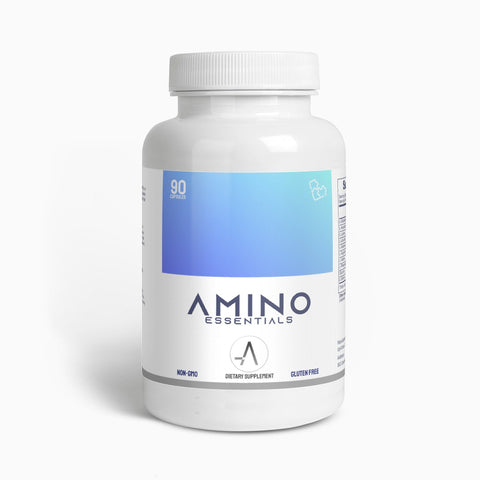 Unlock Your Body's Full Potential with Amino Essentials
Recover Faster, Increase Lean Muscle, and Boost Performance with Amino Essentials
Unlock Your Body's Full Potential with Amino Essentials!
Amino Essentials (90 caps)
Amino Essentials, the building blocks of protein, play a key role in the growth and maintenance of all intracellular and extracellular tissues. By supplementing with essential amino acids, you can support muscle growth and structure, promote optimal health, and prevent muscle loss.
Key Benefits:
Supports muscle growth and structure
Promotes optimal health and tissue growth and maintenance
Speeds up muscular recovery
Prevents muscle loss and increases lean mass
Fills nutritional gaps in your diet
Our Amino Essentials formula is specially designed to provide nutritional support by filling nutrient gaps. Each bottle contains 90 capsules, and we recommend taking three capsules daily or as directed by a healthcare professional. And with our gluten-free, lactose-free, allergen-free, and sugar-free formula, you can enjoy the benefits of Amino Essentials without any unwanted side effects.




Take Amino Essentials with you to the gym or on your run to give yourself a steady stream of what your body NEEDS to make those repairs and build that muscle. And don't just take our word for it. Here's what some of our happy customers have to say:
"Amino Essentials has helped me recover faster and perform better during my workouts. I've never felt stronger!" - Jason Rodriguez
"I've been using Amino Essentials for a few weeks now, and I've noticed a significant improvement in my lean muscle mass. I feel more toned and fit than ever before." - Samantha Taylor
"I love how easy it is to incorporate Amino Essentials into my daily routine. It's made a huge difference in my fitness journey." - Sarah Lee
Order now and unlock your body's full potential with Amino Essentials. If pregnant or lactating, please consult a physician prior to starting a regimen that includes amino acid supplementation.