BCAA with Glutamine (Watermelon flavor)
Regular price

$27.00
Sale price
Pickup currently unavailable
Share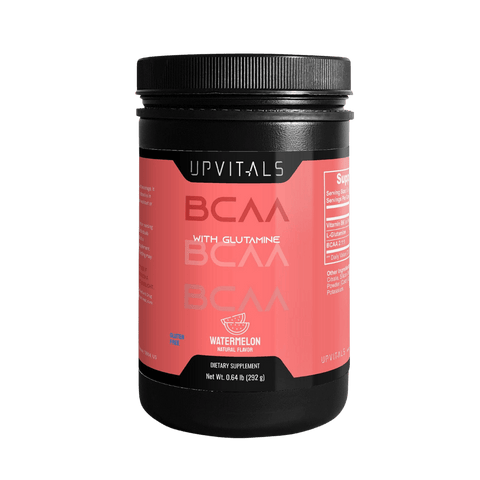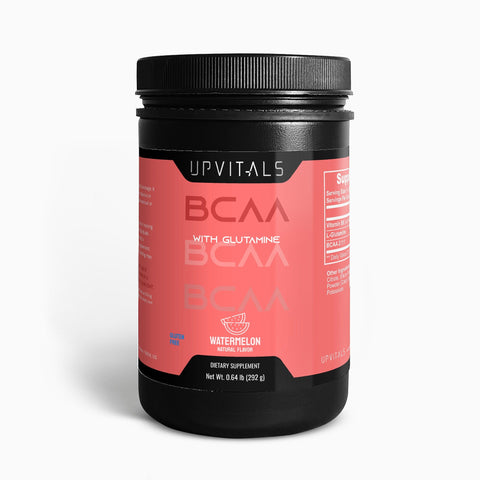 BCAA with Glutamine - Build Lean Muscle and Recover Faster
Get the most out of your workout with our BCAA with Glutamine! Our unique blend of branched-chain amino acids and Glutamine is formulated to help increase protein synthesis and nitrogen retention, both essential to building lean muscle.
Key Benefits:
Helps Build Lean Muscle
Speeds Up Recovery
Enhances Protein Synthesis
Increases Nitrogen Retention
Gluten-Free, Hormone-Free, and Sugar-Free
Our BCAA contains the ideal ratio of 2 parts Leucine to 1 part Isoleucine and Valine, which are metabolized directly in the muscle and considered essential because the body cannot produce them on its own. This means that they must come from diet or supplementation.
It is the perfect addition to your exercise routine. Take it pre-workout, post-workout, or between meals to enhance your performance and support muscle growth and recovery.
Our BCAA is gluten-free, hormone-free, and sugar-free, making it the perfect supplement for those who are looking for a healthy and effective way to build lean muscle and recover faster.
Customer Testimonials:
"I have been using BCAA with Glutamine for the past few months, and I have noticed a significant improvement in my recovery time. My muscles are less sore, and I can push myself harder during my workouts." - S.M.
"I have tried many post-workout supplements, but this one is by far the best. It helps me recover faster, and I have noticed an improvement in my muscle tone." - J.C.
"I highly recommend BCAA with Glutamine. It has helped me build lean muscle and improve my performance at the gym." - B.W.
Don't miss out on the opportunity to experience the benefits of BCAA with Glutamine for yourself! Try it today and take your workouts to the next level.