Testosterone Booster
Regular price

$31.10
Sale price
Pickup currently unavailable
Share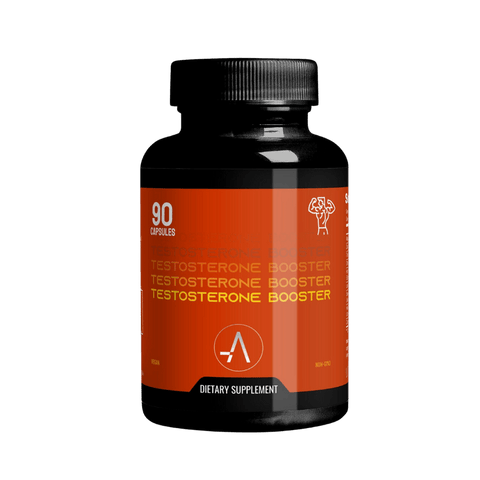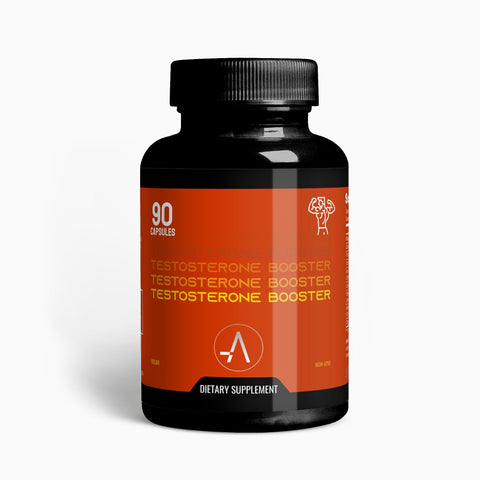 Testosterone is a key factor in muscle growth and with maximum levels, muscle growth can be enhanced. Testosterone Booster is a safe and potent way to help increase muscle mass.* It contains natural vitamins, minerals, and herbs that provide effective testosterone support.
These vitamins and herbs work to support the body's natural production of testosterone.* Testosterone Booster can help increase testosterone levels in the body, leading to positive bodybuilding results.*
Tribulus terrestris stimulates testosterone levels when they are lower than normal. It also stimulates spermatogenesis during hormonal dysfunctions. The protodioscin it contains promotes vasodilation, which is responsible for pro-erectile functions.*
In women, the wealth of saponins in Tribulus terrestris improves sexual desire and promotes estrogenic functions.*
Horny goat weed is an herb that has been used as a traditional remedy in China for centuries. It is used for low libido, erectile dysfunction, fatigue, pain, and other conditions.*
Eurycoma longifolia Jack (ElJ) has been shown to elevate serum testosterone and increase muscle strength in humans.*
Saw palmetto is a palm species used to produce a supplement packed with potential health benefits. Promising research suggests that saw palmetto may help increase testosterone levels, improve prostate health, reduce inflammation, prevent hair loss, and enhance urinary tract function.*
The hawthorn herb is loaded with health-beneficial compounds. These compounds improve heart health by improving blood flow, guarding against blood vessel damage, and even helping to dilate blood vessels.*
Cissus quadrangularis is a traditional medicine that is said to come from Ayurveda but appears to have a wide range of locations that have used it medicinally. It has been used to treat feminine disorders (menopause, libido, and menstrual disorders) or treat bones (increasing bone mass or accelerating fracture healing rates), which gives it the traditional name of the 'Bone Setter.' Some other traditional uses are in regards to its supposed anti-ulcer properties, anti-hemorrhoid properties, and pain-relieving properties.*
Benefits of Testosterone Booster:
Muscle growth
Testosterone production support
Increased bodybuilding results
Ingredients: See Nutrition Facts
Country of Manufacture: USA
Amount: 90 capsules
Net weight: 65g (0.14lb)
Suggested Use: Take three (3) capsules before bedtime.
Warning: Consult with a physician prior to use if you have any medical conditions. Do not use if pregnant or lactating.
*These statements have not been evaluated by the Food and Drug Administration. This product is not intended to diagnose, treat, cure, or prevent any disease.