Beetroot
Regular price

$12.80
Sale price
Pickup currently unavailable
Share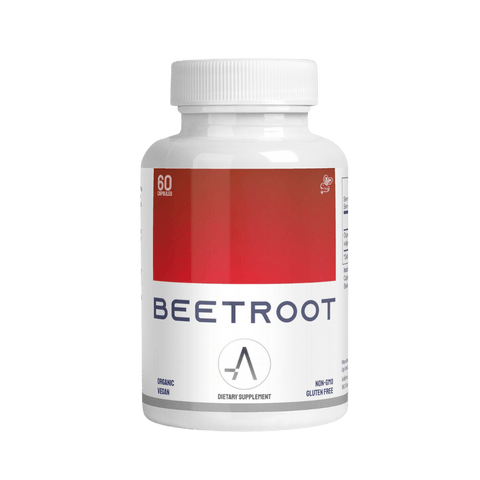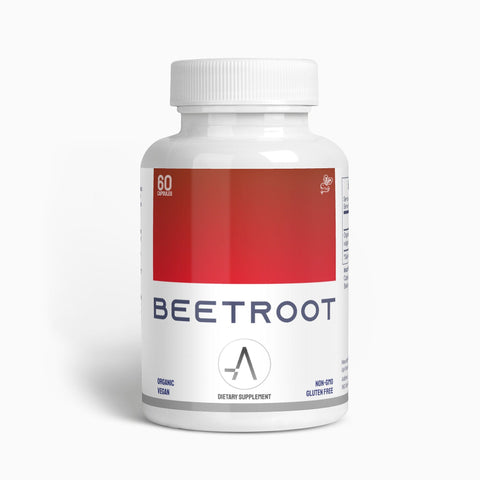 Discover the Superfood Secret to Boosting Your Health!
Elevate your heart, brain, and overall health with Upvitals' Beetroot pills, the natural solution to your wellness goals!
Upvitals' Beetroot Pills (60 capsules)
Upvitals' Beetroot Pills are made from 100% organic beetroot powder and contain natural nitrates that promote healthy blood circulation, lower blood pressure, and enhance athletic performance. With this all-natural and non-GMO supplement, you can take the first step to becoming your best self.
Lower blood pressure and support cardiovascular health
Improve athletic performance and workout recovery
Support brain health and cognitive function
Manufactured and tested for safety in the USA
Promote overall health and well-being
Unlock the full potential of your body with Upvitals' Beetroot Pills, the secret weapon of athletes, health enthusiasts, and wellness seekers alike. Made from pure organic beetroot powder, our supplements contain the natural nitrates that promote healthy blood flow and improve overall cardiovascular health.
Our Beetroot Pills also help improve athletic performance and recovery by supercharging your mitochondria. By increasing your nitrate levels, you can enhance oxygen utilization, reduce fatigue, and increase endurance, making it easier for you to achieve your fitness goals.
But our benefits don't stop there. Our Beetroot Pills also support brain health by promoting blood flow and oxygen supply to the brain, which can help support cognitive function.
We take pride in producing our supplements here in the USA, and we ensure that our products are manufactured and tested for safety to the highest standards.





Product Information
Ingredients: Organic Beetroot Powder (beta vulgaris), Cellulose (Vegetable Capsule), Microcrystalline Cellulose, Magnesium Stearate
Manufacturer country: USA
Amount: 60 capsules
Bruto weight: 66g (0.14lb)
Usage: As a dietary supplement take two (2) capsules once a day. For best results take 20-30 min before a meal with an 8oz glass of water or as directed by your healthcare professional
Caution: Do not exceed recommended dose. Pregnant or nursing mothers, children under the age of 18, and individuals with a known medical condition should consult a physician before using this or any dietary supplement.