GOLI NUTRITION: Ashwagandha Gummies, 60 pc
Regular price

$25.56
Sale price
Pickup currently unavailable
Share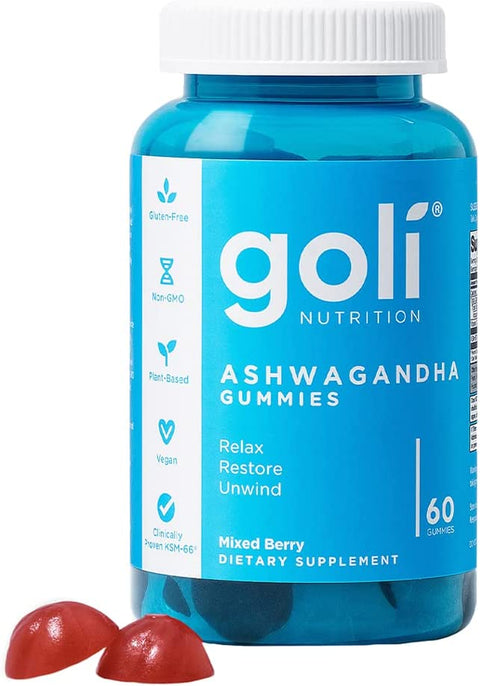 Experience holistic wellness with a modern scientific touch.
Introducing our specially formulated gummies with highly bioavailable KSM-66 Ashwagandha & Vitamin D, designed to help you relax, restore, and unwind.
Our unique blend of KSM-66 Ashwagandha and Vitamin D delivers numerous benefits for your well-being:
Reduce stress & promote relaxation with adaptogenic Ashwagandha
Lower cortisol levels, controlling stress-related food cravings*
Improve sleep quality for a more rejuvenated you
Enhance physical performance & endurance in healthy adults
Support a robust immune system with Vitamin D
Promote overall quality of life, memory, and concentration
Boost sexual function in women needing a lift
Your body will thank you for choosing our Goli Ashwa Gummies, made with potent KSM-66 Ashwagandha Root Extract and Vitamin D.
They're free from yeast, wheat, milk, eggs, gluten, soy, gelatin, peanuts, shellfish, dairy, artificial sweeteners, colors from artificial sources, artificial flavors, agave, and salicylates.